Amstat Analytics Group has become nationally recognized for helping hospitals and governments chart their new course with greater efficiency and agility. From implementation to data migration to tuning and optimization to advanced analytics, the Amstat Analytics Group Professional Services team will work with you every step of the way. Our clients cite these reasons for choosing to work with us:
All of our principals have doctorates at leading universities including Harvard, Stanford, and Columbia.
Amstat Analytics Group has numerous healthcare associates across multiple locations with proven domain competence.
The team includes doctors, clinical specialists, statisticians, and data scientists.
We have extensive backgrounds in healthcare analytics and over 100 years of practical experience in the healthcare field.
We have more than 650 skilled resources dedicated to healthcare research, reporting, and analytics practice.
We bring our cumulative experience working with close to 900 hospitals on healthcare issues. You benefit from your peers' successes solving the same problems you face today.
Our consultants work closely with your staff so they have the skills and tools to keep improving performance long after we're gone.
Our recommendations are based on more than 100 years of best practice research on healthcare.
Team of Doctors, Clinical Specialists, Statisticians, and Data Scientists
Team of Doctors, Clinical Specialists, Statisticians, and Data Scientists
Team of Doctors, Clinical Specialists, Statisticians, and Data Scientists
Strong Operational Knowledge of All Major Products
Strong Operational Knowledge of All Major Products
Experience Working with Close to 900 Hospitals
Experience Working with Close to 900 Hospitals
Numerous Healthcare Assocites
Numerous Healthcare Assocites
Healthcare providers seek to significantly improve the standard of care they deliver. They aim to consistently incentivize best practices across all networks of care, identify and implement evidence-based medicine, reduce readmission rates, and deliver real-time reporting of infectious diseases.
Providers are also investing in the promise of personalized medicine by updating their technology with unified data integration of genomic and clinical data, entity extraction, and natural language processing of clinical notes.
Significant obstacles block providers from achieving their vision. The scale of the data, variable formats, and disconnected locations of critical healthcare information make unified analysis a significant challenge. Insufficient and inflexible data integration prevents the resolution and fusion of patient identification and records. Device, clinical, pharmaceutical, claims, accounting, and scheduling data all need to be integrated as well. On the regulatory side, providers lack the tools to provide meaningful use compliance, reporting, and health information exchanges. AMSTAT Consulting Healthcare Delivery provides a solution.
We can:
Integrate enterprise and external data sources

Fuse the relevant disparate data sources, such as medical device outputs and medical codes
Establish direct connections to local datasets
Perform federated searches across appropriate external data sources
Peer with partner organizations to collaborate in real time and harmonize standards

Refine benefit delivery with evidence and predictive analysis

Develop models to track sequences of procedures and clinical data metrics against diagnoses that classify care
Analyze the root causes of readmission and post-surgical complications, and model medical outcomes and associated costs for targeted, preventative interventions
Develop and deploy best practice models across multiple facilities and providers

Secure all connected data

Apply fine-grained security controls that can map to the logical divisions of healthcare delivery enterprises
Ensure users see all the data they are authorized to see and none that they are not
We can:
Develop data-driven health or lifestyle recommendations using advanced machine learning algorithms
Provide a tailored and personalized view of health data for each individual you serve
Keep a decade of EMRs online to comply with HIPAA requirements, and also make those data available for analysis alongside generic industry data and new patient data
Prevent adverse effects using the massive trial data available on thousands of drugs, millions of compounds, and countless individual genetic variations
Personalize healthcare and minimize unnecessary ED visits by collecting and storing patient data from remote, wearable sensors in real time
Amstat Analytics Group's healthcare analytics services can help you:
Establish more precise patient registries
Coordinate effectively between care team and patient, and determine patient-provider attribution
Monitor and measure clinical and cost metrics, and track specific outcomes, and engage in risk-management outreach
Establish and adhere to clinical practice guidelines, including patient engagement, communications, and education
Acquire and integrate pertinent external clinical, demographic, socioeconomic, and geographical data
Domain Expertise
Our pool of experienced employees process more than 420 Million transactions and manage 23 Million calls every year from multiple locations.
We manage revenues of more than USD 5 Billion per year for our healthcare clients.
Equipped with deep domain knowledge, our skilled employees handle a slew of tasks from mailroom operations to claims administration.
Diverse Offerings
In the payer segment, our offerings include managed care plans (HMO, PPO, and POS), indemnity, Medicare Advantage, Part D, supplement, Special Needs Plans and self-funded plans.
Our services in billing and collections, overpayment recovery, and fraud detection and investigation are supported by our enabling technologies and transformation methodologies.
Technology and Shared Services
We have the capability to set up enterprise shared services across functions such as finance and accounting, and research and analytics.
Value-Added Services
Our value-added services in the payer segment include research and analytics, and actuarial support.
Under network services, we have expertise in provider updates and data verification, provider data research and contract and correction services.
We also offer actuarial analytics support.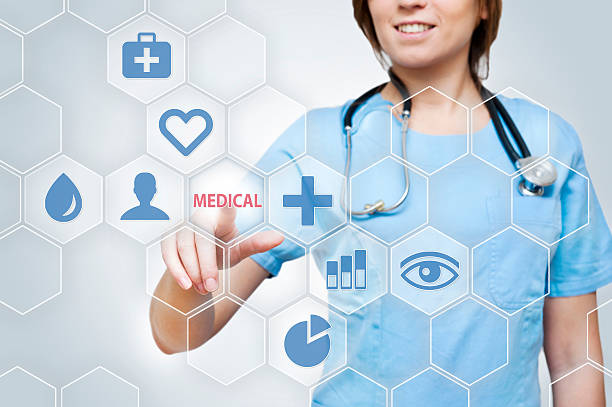 Domain Expertise
Our deep domain experience and BPM expertise are reflected in our ability to manage end-to-end, complex and critical processes.
We have experience in handling Federal and non-Federal claims in Specialty Insurance.
Our pool of skilled resources includes AAPC certified coders, doctors, nurses and other experienced healthcare experts.
We process over 32 Million transactions every year and manage revenues of over USD 5 Billion every year across verticals.
Shared Services
We have the capability to set up enterprise shared services across functions such as financial and accounting, and research and analytics.
Domain Expertise
Amstat Analytics Group has numerous healthcare associates across multiple locations with proven domain competence.
The team includes AAPC certified coders, doctors, nurses, clinical specialists and other experienced healthcare professionals.
Our associates possess strong operational knowledge of all major products (Facets / QNXT, Mckesson, Cerner, EPIC, Lawson).
They are also familiar with statutes and regulations (HIPAA, 5010 / ICD 9 & 10) and healthcare data sources such as IMS Health, Factiva, and ClinicalTrials.gov.
Order-to-Cash Services
Amstat Analytics Group's order-to-cash platform provides end-to-end solutions in contract management, order, management, and fulfillment, invoicing / billing, accounts receivable, customer service, reporting/analysis.
We have improved the sales support and customer satisfaction by 15-20 percent for our clients.
Besides bringing down the percentage in order hold-up and customer complaints, we have also reduced bad debt and improved collections for clients.      
Supply Chain Management
Amstat Analytics Group has helped minimize supply chain disruptions and improved customer satisfaction for DME manufacturers. In supply chain management, our solutions subsume supply chain planning and forecasting, strategic sourcing and procurement, fulfillment services and after-sales services.       
Embedded Analytics
Our innovative solutions are embedded with analytics and combine industry best practices and proprietary tools and methodologies to improve patient satisfaction and reduce operational costs.
Our integrated sales force effectiveness consulting solution enables clients to analyze the profiles of their customers and segments.
It helps design sales territories, and analyze and optimize customer coverage.
Our business intelligence services cover data acquisition and integration, data enrichment and cleansing, database development and management and dashboard design, development, and automation services.

Domain Expertise
We have more than 650 skilled resources dedicated to pharmaceutical and life sciences business research, reporting, and analytics practice.
Our teams comprise of MDs, nurses, postgraduates in pharmacy, programmers, data modelers, UX designers and visualization tool specialists.
We can execute multi-country projects for multiple disease areas, especially where market insights are inadequate.
Therapy Area Analyzer
Amstat Analytics Group's robust therapy area knowledge repository, Therapy Area Analyzer, covers 12 disease areas and 120 indications.
It also provides information on disease etiology, epidemiology and product analysis for 15 countries.
Analytics Experience
Amstat Analytics Group offers an array of research and analytics solutions that help companies make informed, analytics-driven decisions on important business and strategic initiatives.
Be it a product launch, entry into a new market or a new marketing campaign, our qualified teams combine statistical and mathematical rigor with business intelligence to deliver quality results.
The teams are supported by efficient and mature processes and robust technology platforms.
We also have a unique engagement model which allows our clients to pilot small projects, evaluate the results, and then move onto larger projects with confidence.
We can reduce cost, improve productivity, and increase growth with information from across the healthcare continuum.
Clinical Performance
Marketing
Financial Forecasting, Budgeting and Risk Management
Physician Practice Assessment and Alignment:
Medical Staff Optimization
Hospital Resource Allocation
Planning
Readmission Reduction
Without interoperability, big data and analytics are useless. Healthcare systems must achieve high degrees of interoperability and data sharing for big data to impact real-time clinical decision-making. Disparate systems need to work together.
Healthcare Reform
Enterprise Decision Support
Provider Partnerships
Clinical Outcome Assessment
Activity Based Costing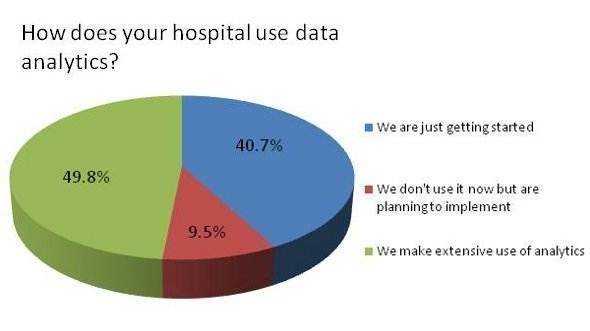 Dr. Raj Singhal, MD., Director, Pediatric Anesthesiology, Phoenix Children's Hospital

"Dr. Ann has been instrumental in helping with our statistical needs. In addition to her professionalism, she has been prompt and thorough with all of our requests. Dr. Ann's work is impeccable, and I would recommend her services to anyone in need of assistance with statistical methods or interpretation. We plan on using Dr. Ann for all of our future needs, and I am thrilled to have been introduced to her."
Dr. Haritha Boppana, MD, DHA, GHS Greenville Memorial Hospital 

"I am a physician and was in need of statistical analysis of research data. I found them on online search. Dr. Ann called me and explained the process involved in data analysis. Dr. Ann was always very prompt, helpful, intelligent and took time explaining the various tests used in conducting data analysis. Thank you so much!! I look forward to working with you in the future."
Dr. Zamir S. Brelvi MD, PhD., CEO & Co-Founder, EndoLogic

"We have been very pleased with working with them. The service was custom tailored and on time completion. The statistical report was detailed with excellent graphics. The cost of the services was affordable for a start-up company such as EndoLogic! Dr. Ann is very detail oriented and likes to know the project thoroughly that is being analyzed."
Dr. Vincent Salyers, Dean, Faculty of Nursing, MacEwan University

"I have worked closely with them on the data analysis/results of two research projects so feel as though I am knowledgeable about their expertise. On all accounts, the company provided me with reliable statistical analysis and results that I could translate into publishable format. They are conscientious experts who provide keen insights into appropriate statistical analysis given various data sets. I highly recommend them for your statistical support needs!"
Dr. Nancy Allen, Ph.D., Curriculum and Technology Consultant

"My project required the analysis of a complex survey that required a great deal of help in organizing the data and analyses. In addition, the project required a quick turn-around. They asked all the right questions, made realistic and helpful suggestions, and completed the project in a timely manner. They were professional and helpful throughout the process. I highly recommend them."
Stanford University Medical Center
The Surgery Center of Beaufort

INTERNATIONAL VITAMIN CORPORATION
 

TRUE.COM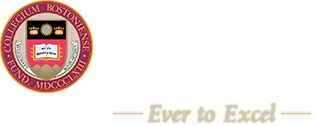 Texas A&M University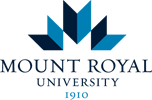 Join The 300,000+ Satisfied Customers Today